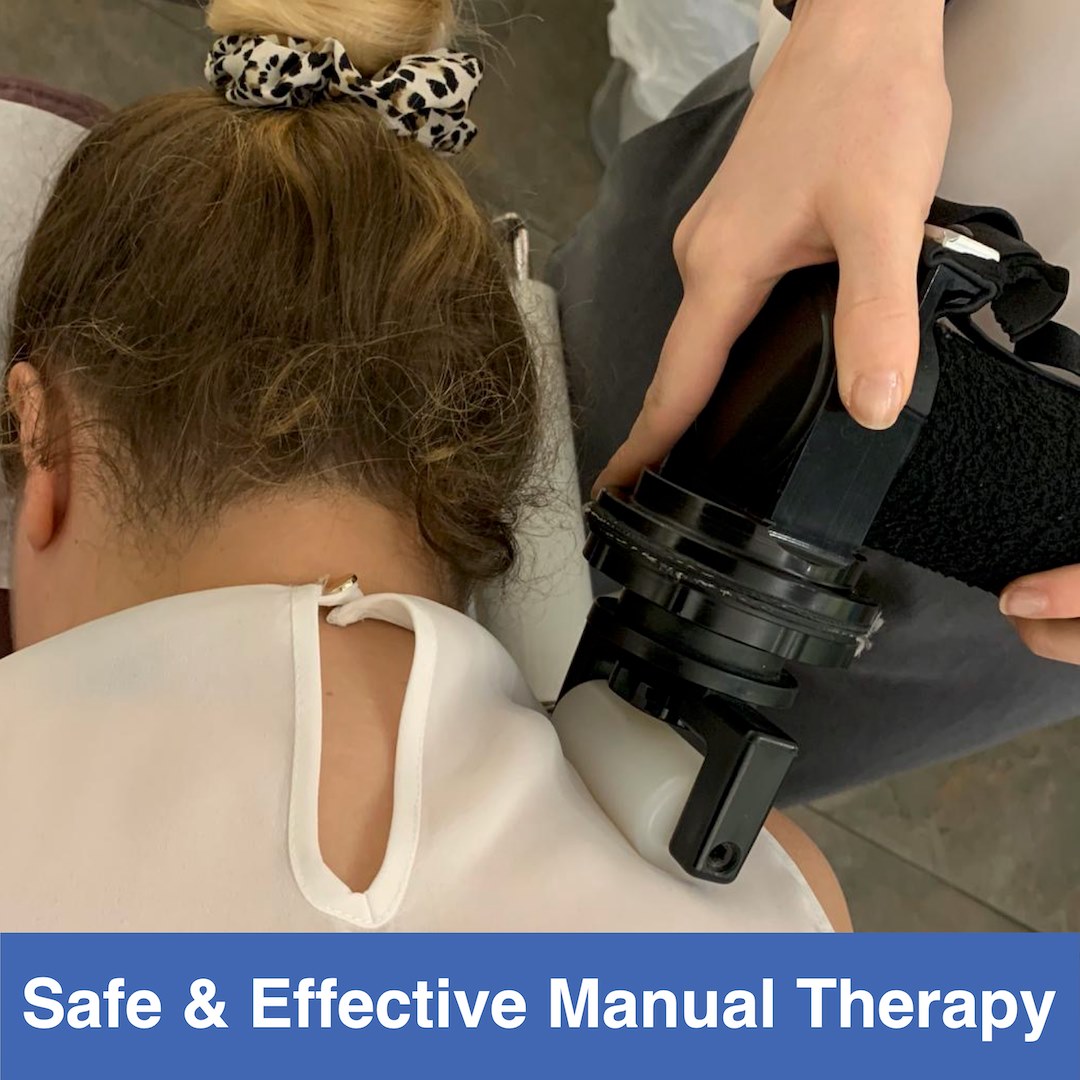 When someone comes to see us with neck pain we look for the cause, because if we don't find the cause of the problem, we can't help it to get better.
That's why Complete Health Chiropractic has invested a great deal in a team with a combined 34 years of clinical experience in dealing with neck pain, the best therapeutic technology for dealing with neck pain, and a suite of diagnostic technology that is not available elsewhere in Lincoln.
One of our therapeutic tools is the Vibracussor which is a type of deep oscillation device. Deep oscillation therapy has been used with good efficacy for spinal disc problems, but it's also proven to be very effective for other physical problems too, like muscle injuries. Some of the scientifically effects documented effects of deep oscillation therapy are:
· Reduction of swelling
· Reduction of pain
· Anti-inflammatory effect
· Promotion of better muscle function
· Promotion of wound healing
· Anti-fibrotic effect
· Improvement in quality of the tissue
Our team makes it our focus to find out the reason why someone is suffering with neck pain, this is the reason we find problems that could have been missed in the past.
If we find a problem that we can help with then we will be able to help even if you've had the problem for a long time. We use the best methods therapeutic tools proven to work by scientific research.
======
Help for neck pain
=====
Let Our Expert Team Help