Color therapy and healing (also known as chromotherapy or light therapy) is a type of holistic healing that uses the visible spectrum of light and color to affect a person's mood and physical or mental health. Each color falls into a specific frequency and vibration, which many believe contribute to specific properties that can be used to affect the energy and frequencies within our bodies.
While it is common knowledge that light enters through our eyes, it's important to note that light can also enter through our skin. Given the unique frequencies and vibrations of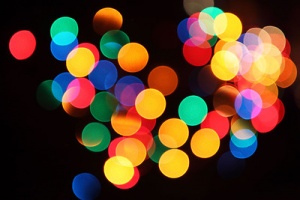 various colors, people believe that certain colors entering the body can activate hormones causing chemical reactions within the body, then influencing emotion and enabling the body to heal.
Colors are known to have an effect on people with brain disorders or people with emotional troubles. For example, the color blue can have a calming effect which can then result in lower blood pressure, whereas the color red might have the opposite effect. Green is another color that may be used to relax people who are emotionally unbalanced. Yellow, on the other hand, may be used to help invigorate people who might be suffering from depression. (We'll dive deeper into specific colors in a future article.)
Alternative therapies also believe that a person's aura contains different layers of light which can be used for cleansing and balancing. Knowing the colors in your aura can help you better understand your spirit, and thus help you better understand how to heal. Additionally, the colors surrounding you can also have various effects.